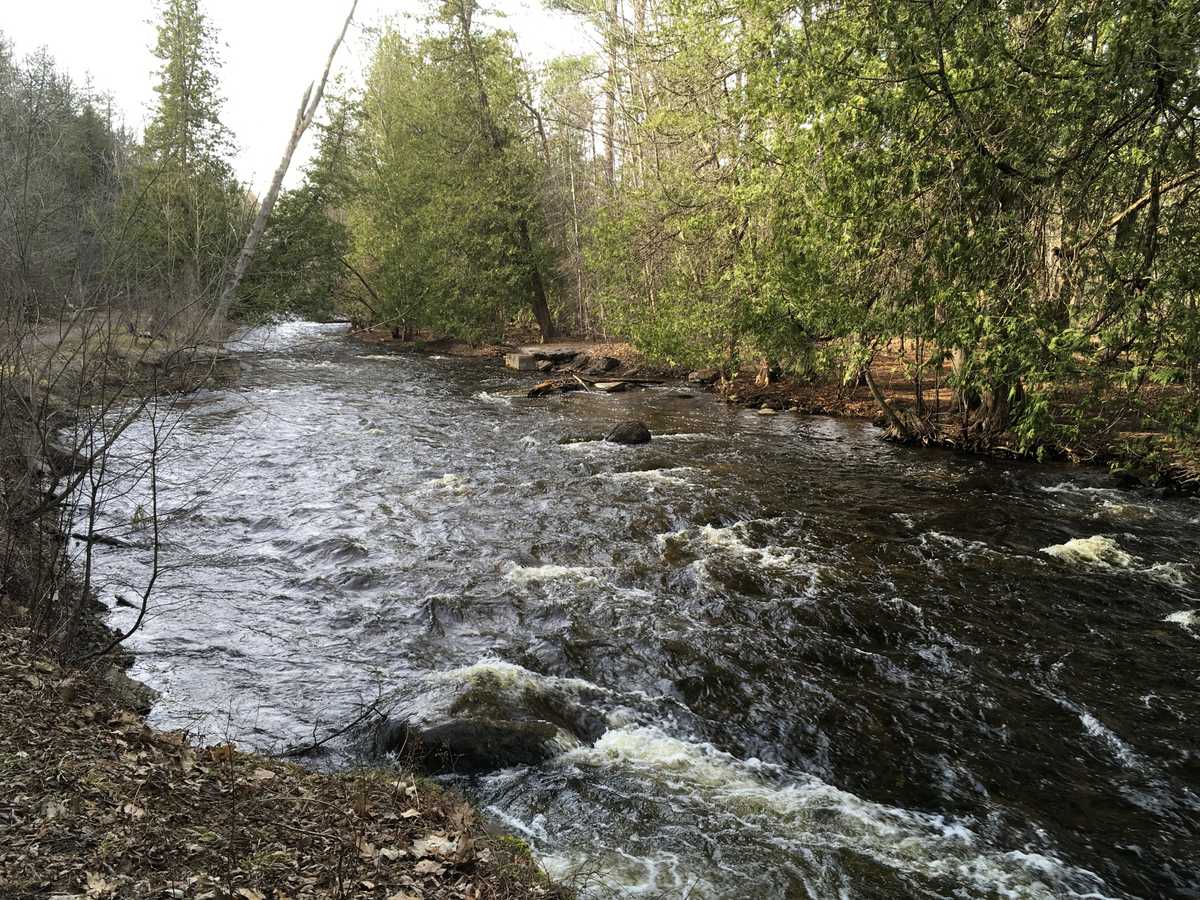 DataStream helps Conservation Halton create lightbulb moments
By 8:00 a.m., Kim Funk has her truck loaded up with chest waders, water sampling equipment and lots of mosquito repellant, ready to hit the road. It's a typical morning for the aquatic monitoring ecologist at Conservation Halton — an agency that manages 1,000 square kilometres of watershed west of Toronto.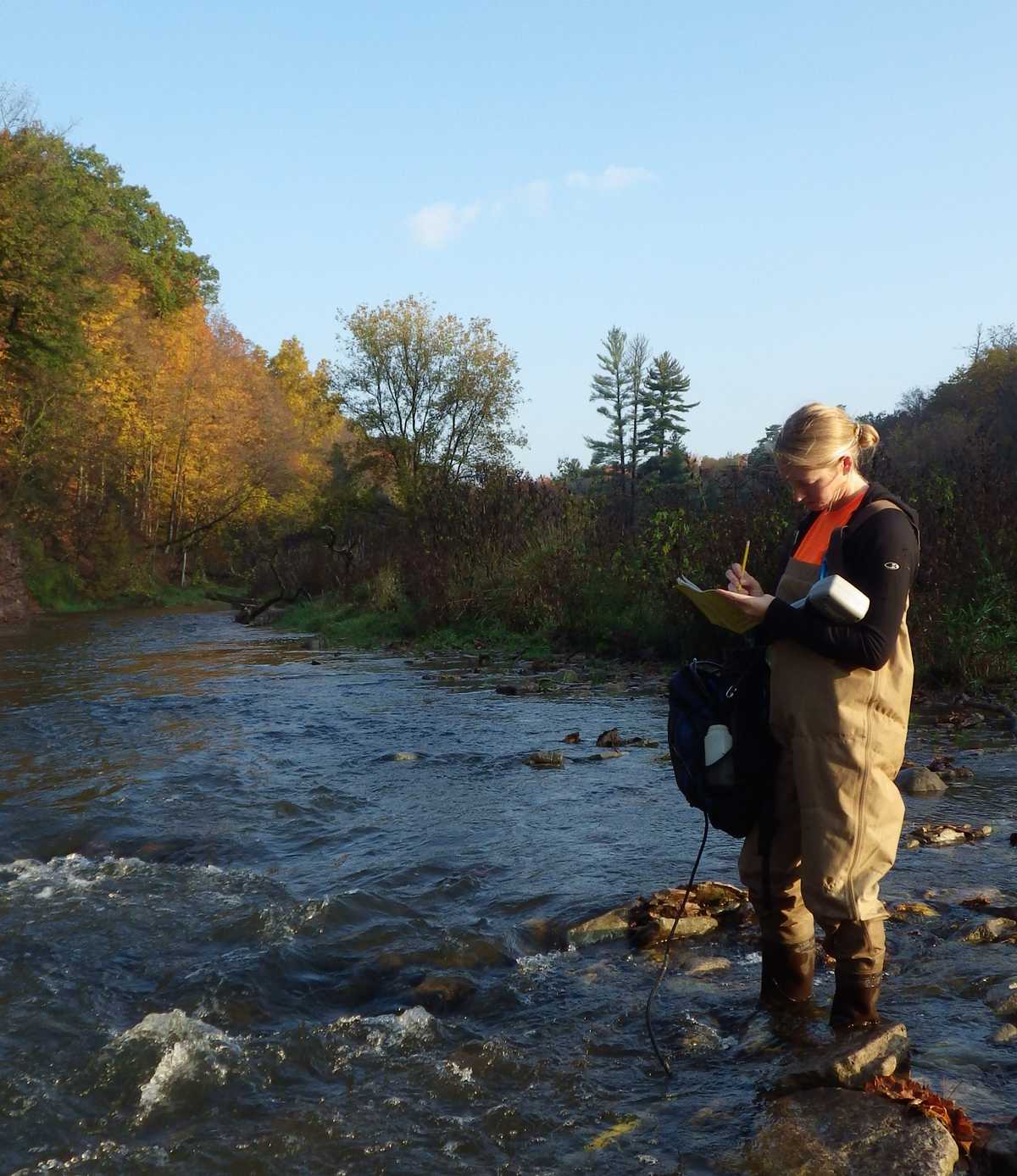 Most days from March to November, Funk treks to one of the conservation authority's 94 monitoring sites, where she collects data on everything from water temperatures to nutrient loads to aquatic bugs.
Regular testing can show if riverbank rebuilding efforts are improving fish habitat. Or if new cattle fencing is needed to address spikes in a stream's nitrate levels. Or how one creek compares to another within the watershed.
"If you don't monitor, then you have no way of knowing if you're having an impact," Funk says. "By being able to go back to a site year after year over a long term, we can see how things are changing."
It's crucial work that's happening throughout Ontario. Monitoring groups across the province are also gathering mountains of information. However, their results often end up sitting in proprietary databases or Excel spreadsheets.
"It would be impressive to see how much data is actually out there instead of it all being hidden away in everybody's own little server rooms," she says.
An open access platform
Today, she's helping bring that information out of hiding through Great Lakes DataStream. Set for public release this fall, the new online data portal makes it easy to access, visualize, share and compare water quality datasets across the region.
As one of the first groups to share data on Great Lakes DataStream, Conservation Halton didn't need much convincing to get involved. "We're always interested in finding better ways and easier ways to share the data," says Funk. "This is exactly what we're looking for."
Nor did it take long to get the hang of the system. "It's not overly complicated to get your data in there," she says. And when she did run into questions, she got answers within minutes. "Technical support from DataStream has been awesome."
Other conservation authorities across Ontario are also part of Great Lakes DataStream. So far, eight have collectively shared more than 130,000 data points while Great Lakes DataStream also contains the Provincial Water Quality Monitoring Network (PWQMN) dataset, which many conservation authorities contribute to. 
"I'm a big fan"
According to Funk, DataStream offers many benefits. For starters, it's convenient having everything in one place. Now, when someone asks for a specific stat, she can easily call up the parameters and send a link instead of digging through her files.
She also loves how the platform's visualization tools help her colleagues communicate with landowners — an important part of Conservation Halton's work, since much of the watershed is privately owned.
Telling a farmer their creek has a nitrate level of six might not mean much to them, she explains. But when you can show them dynamic graphs and maps and compare their property to the neighbour's, things click. "It suddenly becomes a lightbulb moment," Funk says.
And that makes Funk a big fan of DataStream. "I hope there are more people who get on board with it and start submitting data," she says.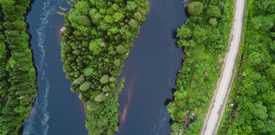 DataStream.org is the new, central home for information about DataStream. Whether you are interested in finding out what we're up to, are looking for technical documentation or want to read inspiring stories about how communities are transforming data into action, DataStream.org has all of this and more.
Keep Reading

The new DataStream website is here!
What's the state of Canadian lakes? When University of Sherbrooke's Yannick Huot tried to answer that question, he couldn't find the data he needed.  
Keep Reading

Taking the pulse of 600+ Canadian lakes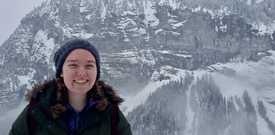 Meghan joined us at the beginning of the year right after finishing her master's degree at the University of Waterloo. Her studies focused on nutrient contamination in the Lake Erie basin. She used long-term data and process-based models to predict past, present, and future nitrogen storage in the surrounding sub-basins of Lake Erie. Meghan will be contributing to the continued development of DataStream by working with data contributors and users across the Great Lakes region and beyond.  
Keep Reading

Meet Our Team: Meghan McLeod