Climate change is accelerating. And smart responses depend on good data.
In watersheds across Canada, temperatures are rising, rainfall patterns are shifting, and storms are hitting harder and more frequently. We're seeing more droughts, floods, runoff and algal blooms. And the pace of climate change just keeps accelerating. 
Canada's response needs to accelerate as well. That requires collaboration and translating data into action. But in a country as large as this one, we need to work together. That includes utilizing data gathered by government programs, academics, Indigenous Nations, and community-based organizations monitoring freshwater health. Together, they are collecting and sharing the data needed to see trends, detect issues, inform conservation interventions, and measure the impact of their efforts.  
That's why DataStream is bringing it all together on our publicly accessible platform. We know this kind of big data can generate powerful insights into environmental change across distances and timescales that are beyond the scope of any single monitoring initiative. 
DataStream supports innovative new approaches, like identifying where wetland restoration could help reduce flooding and soak up carbon emissions. It helps inform smarter policies and better ways of protecting our lakes and rivers — and then track their success. And it raises public awareness, inspiring more people to support freshwater conservation.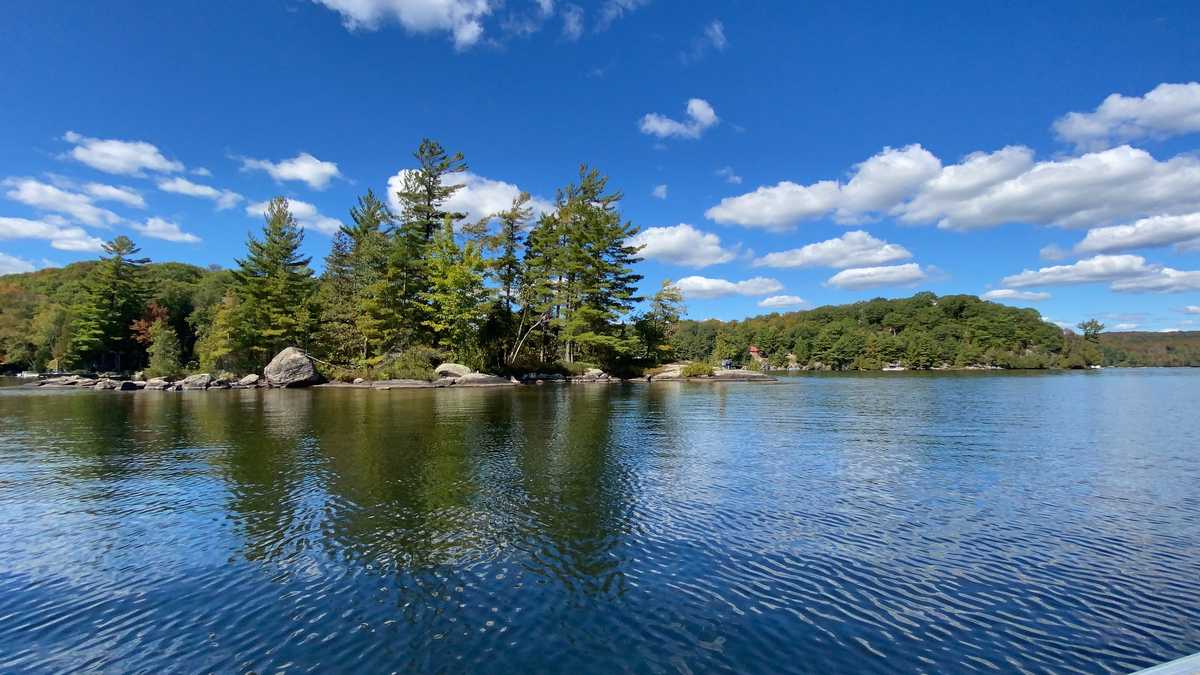 So at DataStream, we work with groups across the country to share the information they collect. The data published on DataStream is standardized, so it's easier to work with and analysis ready. We make sure it's machine-readable. And we secure it all with blockchain technology, ensuring no one can tamper with it, either accidentally or deliberately.
Then we make the data accessible for anyone who wants it. Users can filter that data in countless ways, visualize it online or download it for further analysis.
And that make all kinds of exciting things possible.
Just ask University of Waterloo's Dr. Nandita Basu. As head of the Lake Futures initiative, she's looking at how climate change and land-use affect water quality in tributaries across the Great Lakes Basin using data accessed on DataStream — and then using that information to create risk management solutions.
DataStream data has also helped the Nature Conservancy of Canada create a powerful resource. Their Freshwater Conservation Blueprint offers geo-spatial tools that identify areas in the Northern Appalachian-Acadian Region where aquatic biodiversity needs the most protection.
And the Atlantic Water Network dug through DataStream's regional datapoints to guide the efforts of its 70+ water monitoring groups, pinpointing the most pressing data gaps and what's required to fill them.
Today, as we mark World Water Day, the world has entered an era of constant change, where the climate crisis is putting pressure on watersheds like never before. To manage the impacts, Canada needs to make smart decisions, now — decisions informed by robust, up-to-date data.
That's exactly what DataStream provides.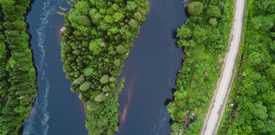 DataStream.org is the new, central home for information about DataStream. Whether you are interested in finding out what we're up to, are looking for technical documentation or want to read inspiring stories about how communities are transforming data into action, DataStream.org has all of this and more.
Keep Reading

The new DataStream website is here!
What's the state of Canadian lakes? When University of Sherbrooke's Yannick Huot tried to answer that question, he couldn't find the data he needed.  
Keep Reading

Taking the pulse of 600+ Canadian lakes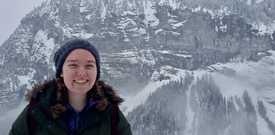 Meghan joined us at the beginning of the year right after finishing her master's degree at the University of Waterloo. Her studies focused on nutrient contamination in the Lake Erie basin. She used long-term data and process-based models to predict past, present, and future nitrogen storage in the surrounding sub-basins of Lake Erie. Meghan will be contributing to the continued development of DataStream by working with data contributors and users across the Great Lakes region and beyond.  
Keep Reading

Meet Our Team: Meghan McLeod